Your kitchen is one of the most vital spaces of your home. Besides being the space for cooking delicious foods, the kitchen must be a unique environment that you enjoy spending hours within. Whether there is not enough space or you are bored with the look of your kitchen, that does not mean you have to demolish the whole kitchen. Below is a guide to help you upgrade the look of your kitchen even with a tight budget.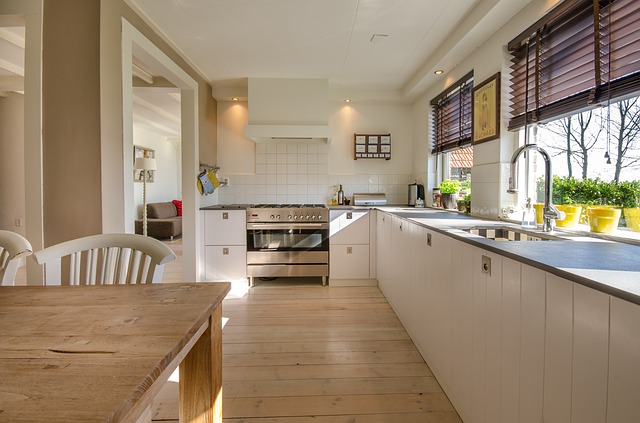 Methods to Upgrade the Look of Your Kitchen
Enlighten Your Kitchen Mood
Lighting is a must for every room. There is no rule that beautiful lighting must only be in the living room or bedroom. Implementing pendant lightings in the kitchen is quite the trend nowadays. The pendant lighting itself will change the look and the kitchen mood. You can also opt for one or two wall lamps for extra light. Moreover, to make your kitchen a place that you will love spending time within, consider adding some warm lights for cosiness.
Pamper Your Kitchen with Fresh Painting
A fresh painting offers an immediate impact on any room. Therefore, to upgrade the look of your kitchen, it is recommendable to paint your kitchen. Since the kitchen is a space where lighting is essential, it is best to opt for light colours. Nowadays, you can easily add designs on your wall with paintings. Choose an appropriate design for the kitchen, like inspirational quotes, floral patterns, or vegetable and fruit patterns.
Get Rid of Table Racks
Table racks are pretty standard in many kitchens. It is an excellent method to keep all kitchen hardware within a table rack. However, by going with the table rack option, you are using the extra space on the table, and it is also not good for the eyes. You can instead opt for wall shelves to store every kitchen hardware.